Procure Clean Energy
Access market insights and educational resources to execute your procurement strategy.
What happens after your organization establishes a clean energy goal? Or maybe your organization has achieved its goals and key milestones?
Whether your organization is in the first camp, second, or somewhere in between, CEBA membership provides access to exclusive market insights curated by experts, educational resources to support a variety of procurement pathways, and a platform to demonstrate your industry leadership.
CEBA InterConnect
An exclusive platform for CEBA members designed to help your organization accelerate clean energy projects through access to educational resources, tools, and communities of diverse industry peers.
CEBA Boot Camps
A customized, in-depth learning opportunity to help CEBA members navigate the complexities of energy markets and procurement solutions. Experienced industry experts lead CEBA Boot Camps with CEBA staff facilitation.
Utility Green Tariff Programs
Utility Green Tariffs are one procurement pathway available to eligible organizations through voluntary utility-led, customer-informed programs. CEBA's U.S. Utility Green Tariff Report and emerging utility engagement efforts help create and advance mutually beneficial.
Global Market Insights
You need access to market data and trends to make informed decisions about where, when, and how you procure clean energy. CEBA's market insights resources include unique, energy customer focused data with exclusive industry perspectives that will enable you to take action.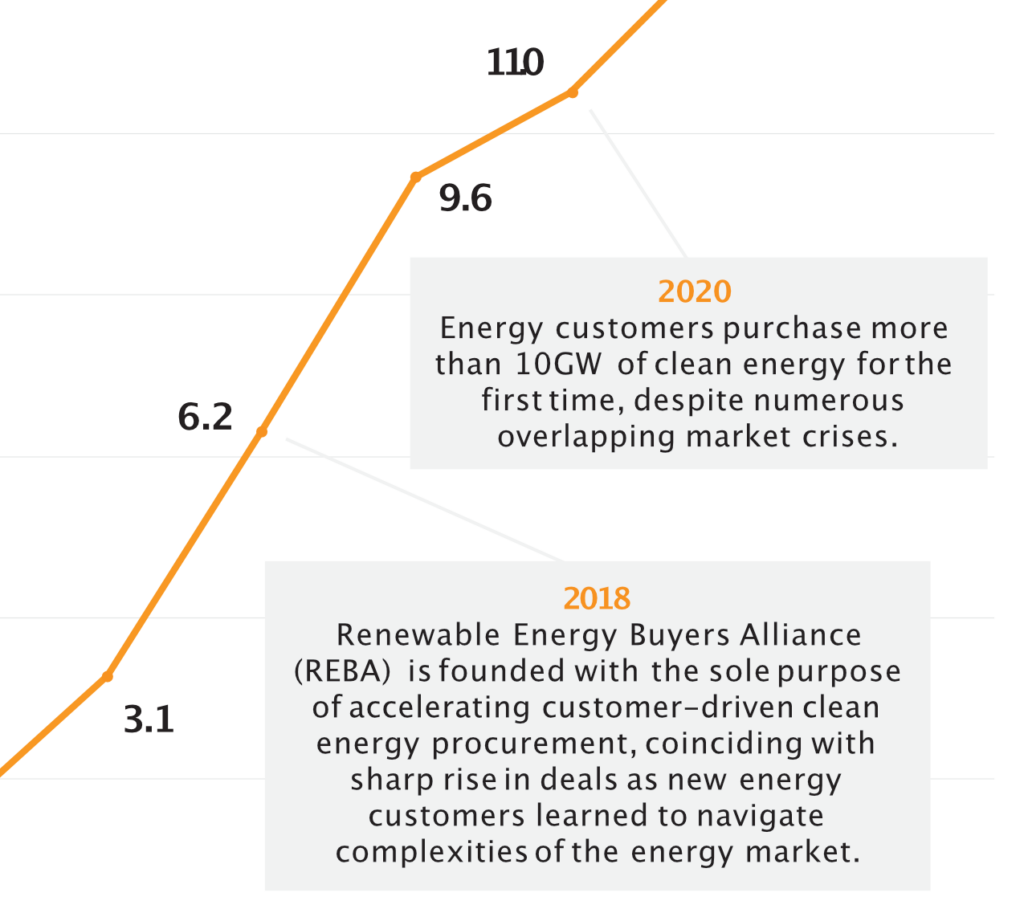 CEBA Deal Tracker
CEBA Deal Tracker identifies the total annual volume of clean energy procured voluntarily by energy customers and organizations leading the industry. Comprehensive quarterly updates are available exclusively to CEBA members through CEBA InterConnect.
CEBA State of the Market
"CEBA State of the Market" highlights how energy customers have accelerated the clean energy transition and shaped global energy markets. The comprehensive State of the Market is available exclusively to CEBA members through CEBA InterConnect.
Join CEBA's Membership Program
The Clean Energy Buyers Association (CEBA) is a membership association for organizations acting to procure and advocate for clean energy worldwide. Join industry-leading peers for tangible solutions to help you navigate complex global energy markets, decarbonize your supply chain, and improve access to clean energy.